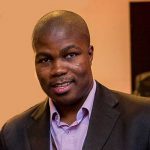 Loyiso Phantshwa obtained a BA LLB from the Rhodes University South Africa and completed his articles with reputable Kritzinger & Co Attorneys, Conveyancers and Notaries. He was admitted as an attorney in 2012 and joined Attorneys Zumpt late in 2014.
Throughout his career, he gained experience in commercial litigation, insolvency, property law and general commercial transactions. As part of a Commercial Law specialisation under the umbrella of The Irish Rule of Law International, the Irish Law Society and the Law Society of South Africa in 2015 he work at a leading Irish law firm in Dublin, A&L Goodbody Solicitors, where he was exposed to transnational aircraft finance, security on mobile assets and application of aviation conventions within the Banking & Aircraft Finance department in the course of 2015.
Loyiso Phantshwa has a passion for local politics and sports administration and speaks English and isiXhosa. He is a member of the Progressive Professional Forum and holds appointments as Trustee of certain Up We go Foundation.
Main field of activity
Loyiso Phantshwa advises business clients on deal origination, contract management, corporate governance and conducts general commercial and litigation matters.